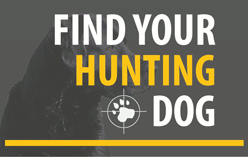 Filter By Breed

Type: Puppies For Sale
Lincoln, NE | 5 days
Two outstanding litters of pups will be born at Robingun Kennels in July. Bronce II vom Fuchseck, a German import was bred to Vito, an import from Denmark and Robingun's Lucky T Lyssa Sue was bred to Ukon Eben Ezer, an import from the Czech more...
Contact for Pricing

Type: Puppies For Sale
McPherson, KS | 44 days
Beautiful pups will be here in May 2020. Taking deposits now. Contact us for more information. Hat Creek Kennel - Central Kansas https://cullinanemichael.wixsite.com/hatcreekkennel 785.207.1941
$800

Type: Puppies For Sale
Greensburg, KY | 56 days
2020 AKC German Shorthaired Pointer litter. Great pets, or hunting companions. Puppies are raised by a certified dog trainer with Puppy Culture. Started on basic obedience. Vet grade dewormings UTD on shots. Parents Pennhip/OFA tested for Cone Degeneration, VWD, Dam more...
$1,500

Type: Puppies For Sale
Woodsotwn, NJ | 61 days
LITTER ANNOUNCEMENT: Large Munsterlander Association of America Approved: Copper Foxs Andromeda, NAVHDA NA 104/112 (Prize 1), Hips/Elbows: Excellent, HUU Clear X Sunnynooks Ace, NAVHDA NA 80/112 (Prize 3), Hips: Excellent, more...
FREE
Page: 1