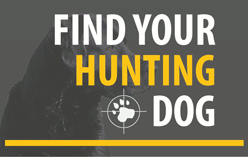 Filter By Breed

Type: Puppies For Sale
Linden , TN | 31 days
AKC Master Hunter Bloodline Labrador Retriever Puppies! The puppies were born July 9th, 2021. There were 10 puppies in the litter, 5 females and 5 males. We only have 1 male and 1 female still available, all the rest of the puppies have more...
$1,200

Type: Puppies For Sale
Linden , TN | 31 days
AKC white male lab puppy! The puppy is 4 months old now and weighs around 30 pounds. He will come with FULL AKC Registration papers, a 12 month written health guarantee, Vet checked, 1st set of puppy shots, dewormed multiple times, dew claws more...
$1,200
Page: 1