Aspen Leaf Kennels

Michigan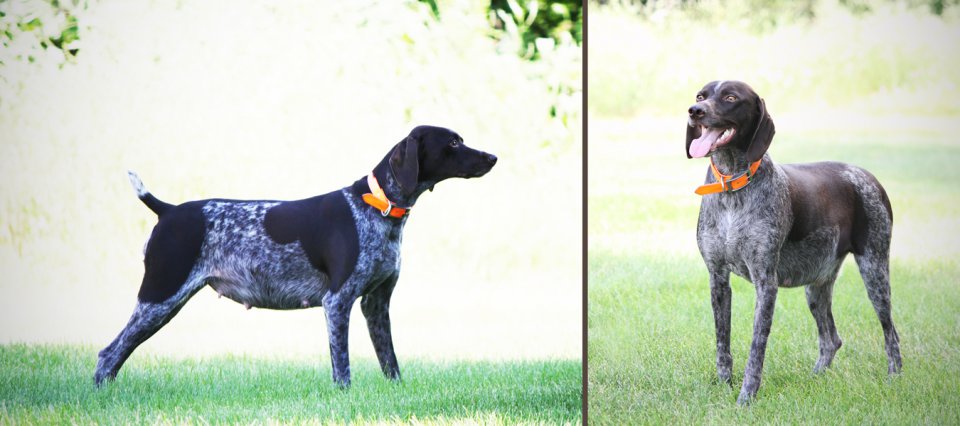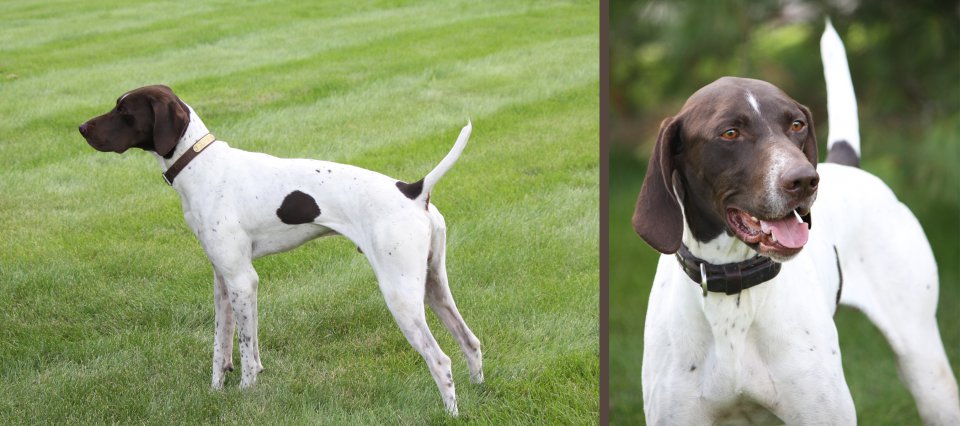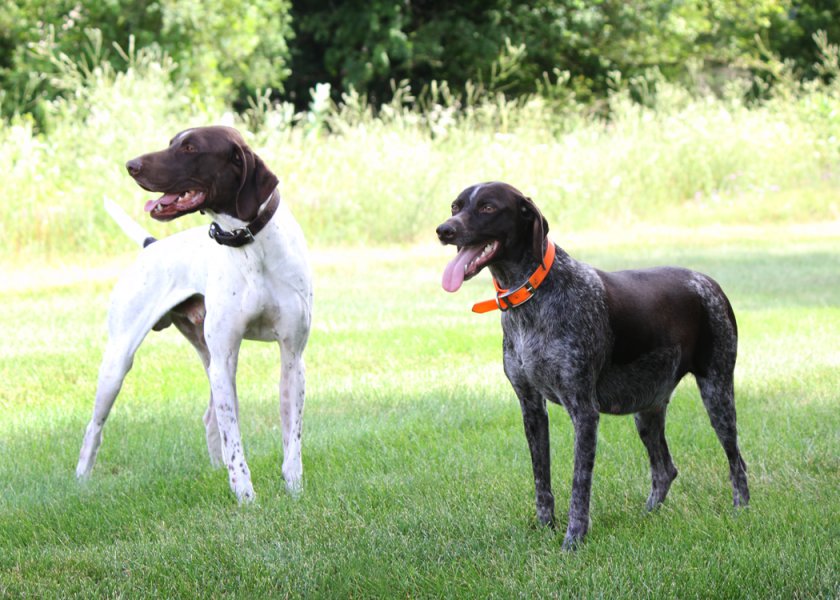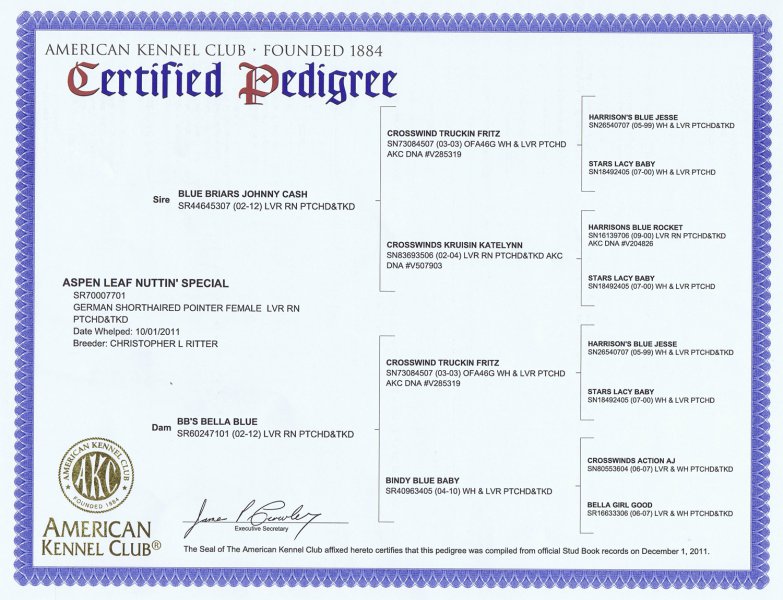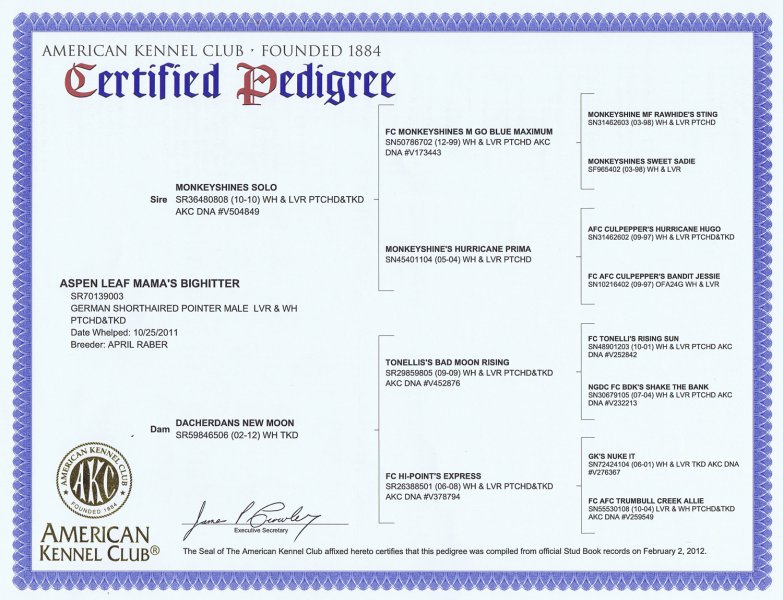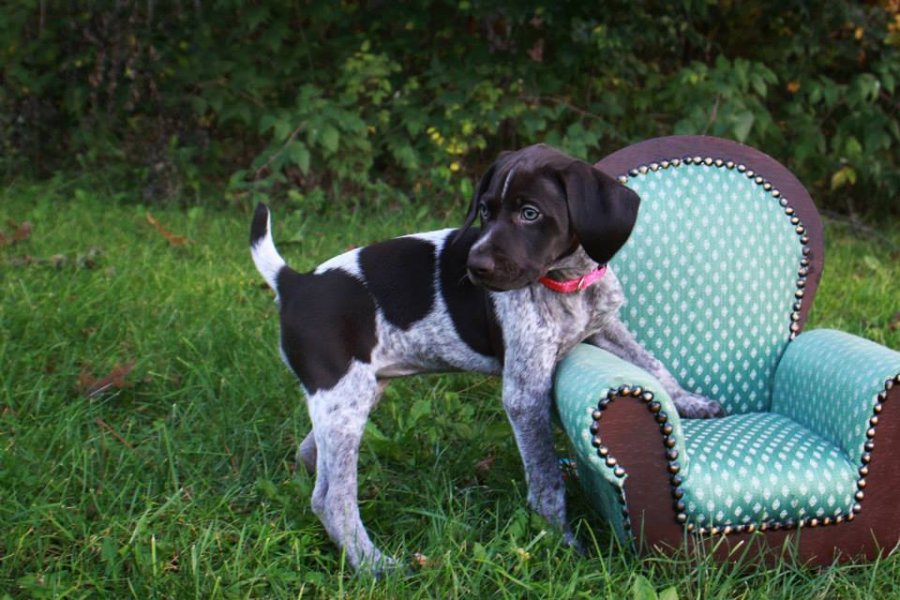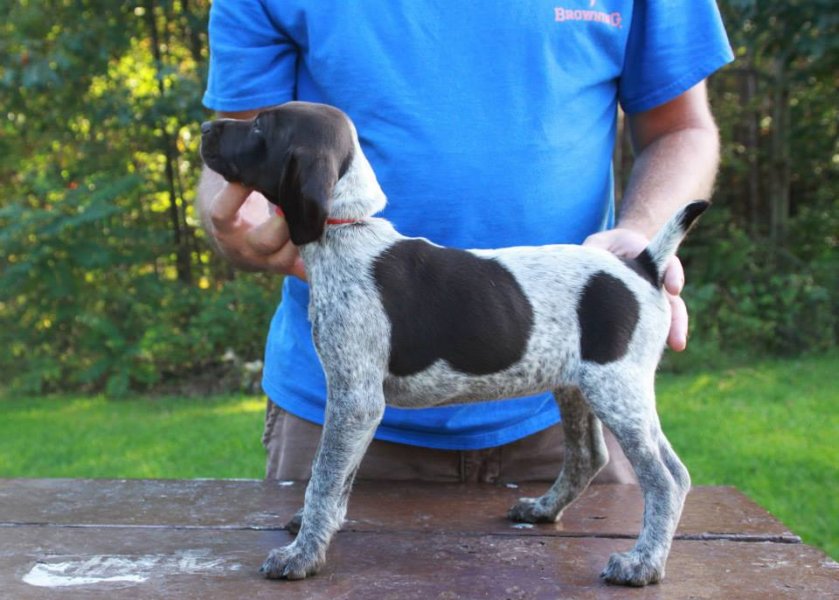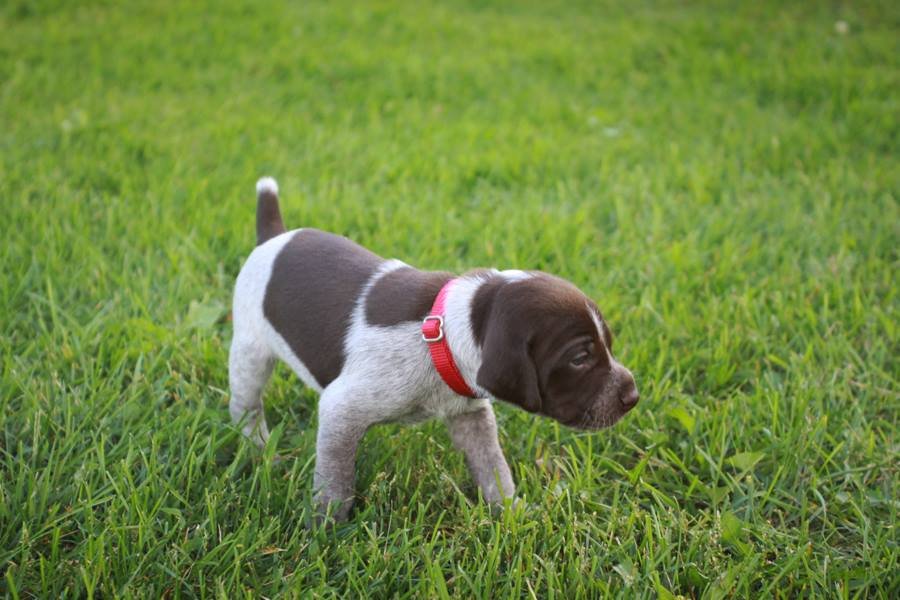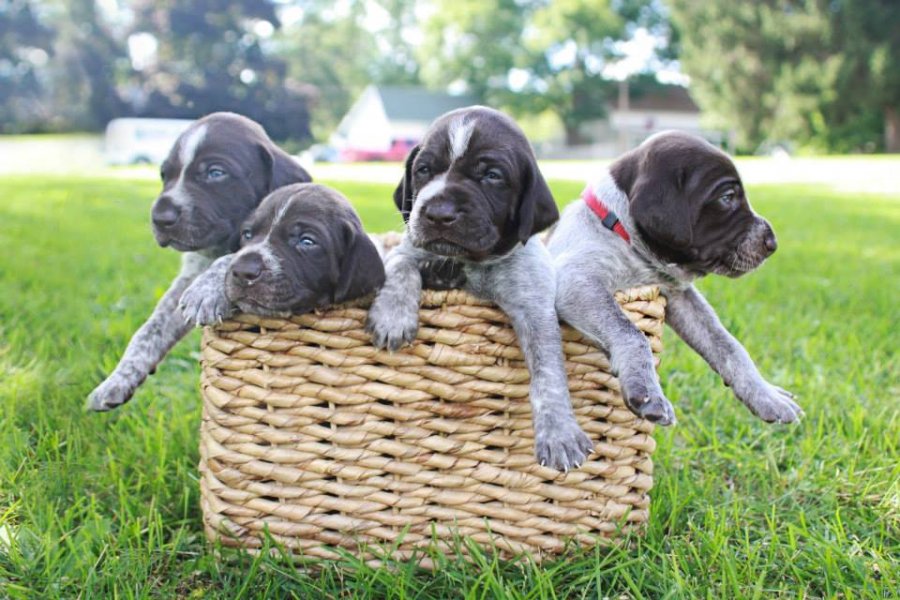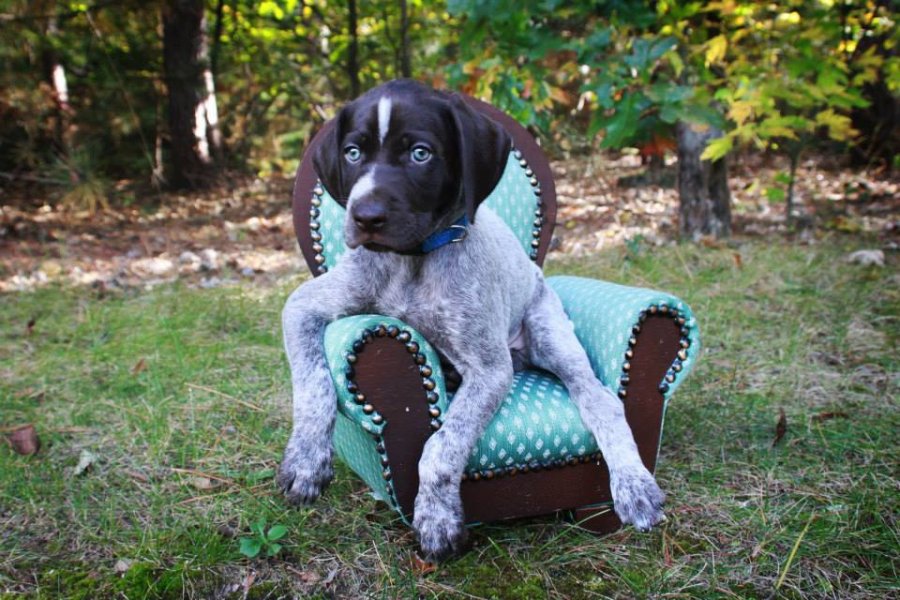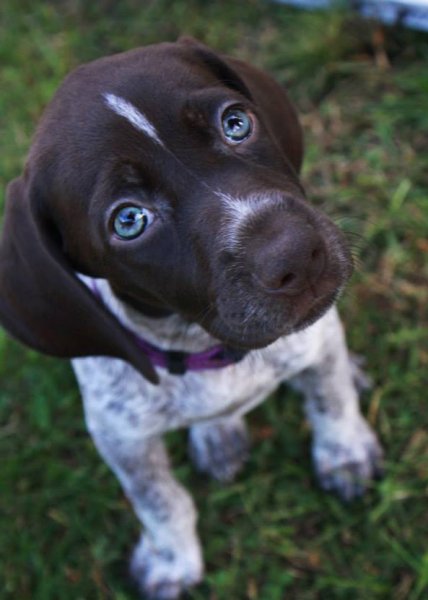 Hunting Dog Breeds Raised: German Shorthaired Pointer

Update: Pip had a total of 8 puppies- 5 males and 3 females! (She had 8 last time too!). Only 1 of the 8 (a male) was born on Thanksgiving. Everyone else was born on Friday, November 25. We've already registered the litter via AKC and their dew claws/tails have been done.

As of 12/2, we have four males available and *possibly* one female. $500, $100 nonrefundable deposit that saves your place in line to choose which pup to take home.

Puppies will be able to go home on or around January 20th and will have a few rounds of deworming and their first vaccination.

Deposits can be made via PayPal or check.

Located in Belding, Michigan. 6162500126

Please visit our Facebook page: http://www.facebook.com/aspenleafkennels for photos and more infrequent updates related to availability.

_________________________

Aspen Leaf Kennels is proud and excited to announce the coming of their second litter from JH Aspen Leaf Kennels Nuttin Special Pip and Aspen Leaf Kennels Mamas BigHitter Smalls! Pip and Smalls have excellent natural ability, drive, athleticism, strong desire and excellent noses. Not only are they excellent in the field, but theyre also wonderful family dogs!

Puppies are due ON Thanksgiving (2016)!!

Puppies will not only be very well socialized, but we expect them to be fairly easy going with the same natural ability as their parents as were their first litter of 8 pups. Pups will have their first shots, wormed 3-4 times, dew claws removed and tails docked before theyre ready to go. Each pup will also have an AKC registration. Price per pup is $500 for either sex with a minimum $100 deposit and to be picked up only. Pups will be chosen by customers in the order of deposit received. *Signed puppy agreements will be required at the time of deposit. **Puppies will be posted on other sites. Make your deposit as soon as possible.

About Pip-
Aspen Leaf Nuttin Special Pip, is out of Blue Briars Johnny Cash and BBs Bella Blue. At Blue Briar, they breed to produce top quality dogs for the avid hunter or competitor from some of the finest bloodlines in the nation. Their GSPs are bred for their strong desire, biddability and ability to become extreme athletes. Pips pedigree also includes National Champion, Crosswind Truckin Fritz (Crosswind Kennel). Per NSTRA in February 2013, Crosswind Kennel was the only kennel to have a GSP (Crosswind Truckin Fritz) who was a National Champion that produced another National Champion (Crosswind Micro Chip). Crosswind Kennel has had a total of five National Champions and 2 runner-ups through their program.

Many field trial spectators have dubbed Pip as the Pocket Rocket for her speed and small stature. She has a great field range, confidence, drive and the stamina of a future Champion. She currently holds the Junior Hunter title.

About Smalls-
Aspen Leaf Mamas BigHitter Smalls was bred by Monkeyshine Kennels. May 2014, Smalls Sire, Solo earned his final blue ribbon to make him a Field Champion. Additionally, in 2012, Solo took 3rd in the Open Gun Dog trial out of 44 dogs- Buckeye and in 2011, he earned Runner-Up National Amateur Shooting Dog Champion and took the following placements in other field trials: 1st Open Gun Dog- Rock River; 1st Open Limited Gun Dog- Fort Dearborn; 4th Limited Shooting Dog- Lansing; 1st Open Shooting Dog- Region 4; 2nd Open Gun Dog- GSPC of MI.

With some time spent in the field and with Monkeyshine Kennels in Georgia, Smalls has a wide range and a great nose for those hard to find birds. He has no problem in adjusting between horseback and walking ranges. Although life has gotten busy, we still have plans to work Smalls toward the Amateur Field Trial Champion recognition in the upcoming year or so.
Classifieds

for Aspen Leaf Kennels
Contact

Aspen Leaf Kennels
Andrea Booker
6396 Ostrum Rd.


Belding

,

MI

48809


United States