Chocolate Clan Labrador Retrievers

Alberta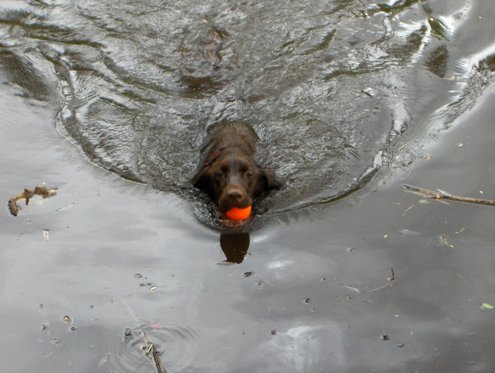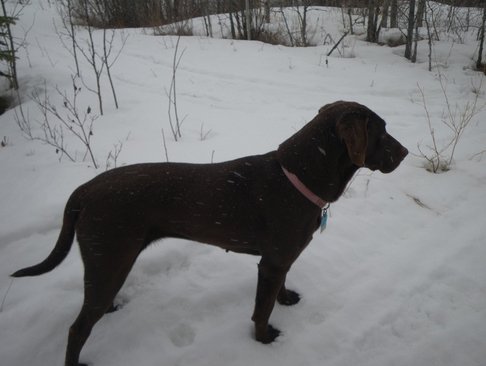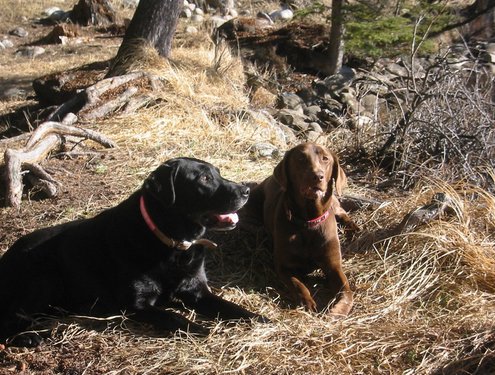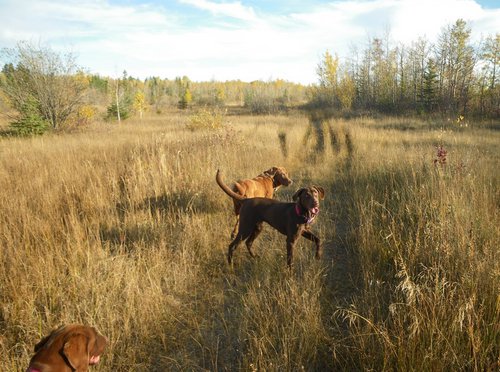 Hunting Dog Breeds Raised: Labrador Retriever
Our goal is to ensure the health and well being of our labrador retrievers. We strive to ensure these dogs are physically sound and have good temperments for family pets and hunting companions.

Our love of labrador retrievers started in 1999, when Dave brought home a squirming bundle of energy. Meg's Chocolate Clan Koko had arrived in our lives.

In 2004, we bred Koko to Irish Creeks Brady and had a happy family of 10. Despite her best attempts to shoo them out the door at eight weeks, we kept Koko's Chocolate Clan Kassey.

In 2011 we bred Kassey to Way-da-go Call of the Wild, also known as Sweet Retrievers Drake. With this breeding we attempted to improve our puppies hips by breeding an excellent with a fair. Kassey's hips turned out to be OFA good. Since that time we have learned that there are many other factors to consider when breeding Labrador Retrievers.

Kassey passed all her genetic tests so we bred her when she was six years old. She was surgically A.I.ed on January 4, 2011. The sire was Way-Da-Go Call of the Wild, also know as Sweet Retrievers Drake. Kassey had a litter of seven on March 4, 2011. We kept one of the girls and called her Maggie.

Once Maggie passed all her genetic tests (eyes cleared, elbows normal, hips PennHip in the top 90%, EIC clear, CNM clear, narcolpsy clear), we bred her to Blindfaith's Bustin' a Move. Maggie had a litter of eight on September 19, 2014. There was one female and seven males. All pups from this litter were sold so we plan on repeating the breeding in 2016 and hope for a girl to keep for ourselves. If you are interested in being put on the waiting list for the 2016 litter please send us an e-mail.
Classifieds

for Chocolate Clan Labrador Retrievers
Contact

Chocolate Clan Labrador Retrievers
Pat Juskiw



Lacombe

,

AB


Canada

Email

Chocolate Clan Labrador Retrievers