Gold N Gun Golden Retrievers

British Columbia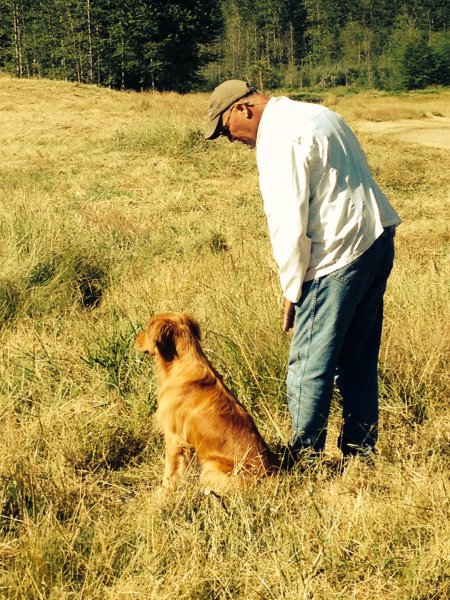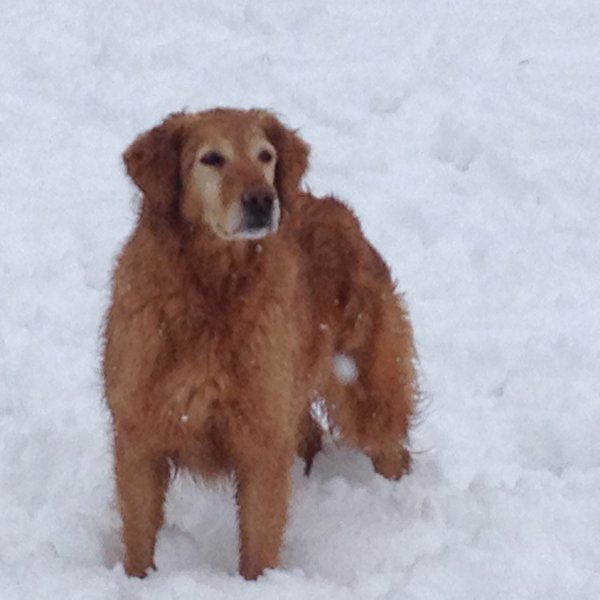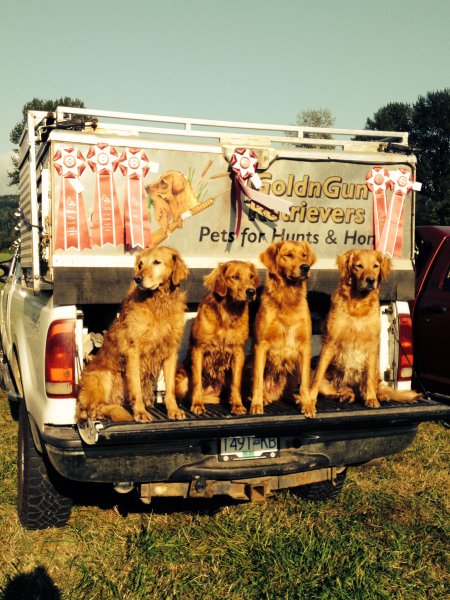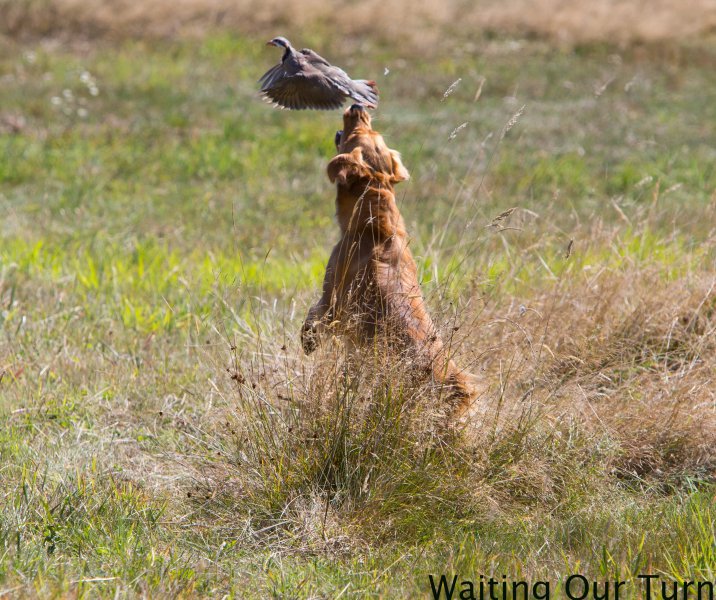 Hunting Dog Breeds Raised: Golden Retriever
Located in Mill Bay,Vancouver Island in British Columbia, GoldnGun Retrievers is own and operated by Rick and Louise Roberts as a small and selective breeding program aiming to produce golden retrievers that excel not only as hunting companions and field and obedience trials competitors, but also as happy-go-lucky family companions, healthy and with a sound temperament.

Rick and Louise are founding members of hunting retriever clubs on Vancouver Island such as Pacific Rim Hunting Retriever Club, Salt Chuck Hunting Retriever Club and long standing members of Vancouver Island Retriever Club.

Active members that support and promote the sport by organizing, participating, judging and training in a variety of retriever events across Canada and the United States, the Roberts have extensive experience that is reflected on the quality of GoldnGun Retrievers.

The Robert's family hunts as often as possible ensuring their dogs are exposed to real hunting situations. Regardless of their involvement in the somewhat competitive world of field work and obedience, Rick and Louise ensure that the number one job of their 8 dogs is to be the furry members of the Roberts' family, well socialized with other people and their dogs and maybe the occasional lamb!

As breeders Rick and Louise believe in the importance of providing support to their pups new homes and although they produce strong working dogs, they welcome "not working" families ready to provide a good active life to one of their dogs.

Whenever you visit the Roberts' home you will be received by the welcome committee eager to get the message across:

"We are happy to see you!
Classifieds

for Gold N Gun Golden Retrievers
Testimonials

for Gold N Gun Golden Retrievers
Neil W | May 5, 2015
Goldngun Aspen ...born on January 4, 1999 is the greatest dog I have ever had the pleasure of owning ... She has hunted with me every year since I bought her and has truly amazed me from the first duck she retrieved for me to the last duck she retrieved for me (hope there are still more to come). Her first duck was wounded (I'm not the greatest shot) and the duck was flapped her in the head, so she dropped the duck picked it up again with the ducks wings pinned back and brought it back to me. You can't teach that to a dog. We have had some memorable hunts in Manitoba where Aspen and her lab friend Shadow were the only two dogs on an 8 person hunt and the dogs retrieved 64 ducks that day. Many a time has she tried to nose into the garage when it is her day off so she could come hunting with us. She's an awesome family dog who makes a yearly tour to my daughter's class for show and tell, and a little retrieving lesson for the kids.
Contact

Gold N Gun Golden Retrievers
Rick Roberts
890 Sheppard Road


Mill Bay

,

BC

V0R 2P2


Canada

Email

Gold N Gun Golden Retrievers