Mountain View Llewellin Setter Kennel, LLC.

Kentucky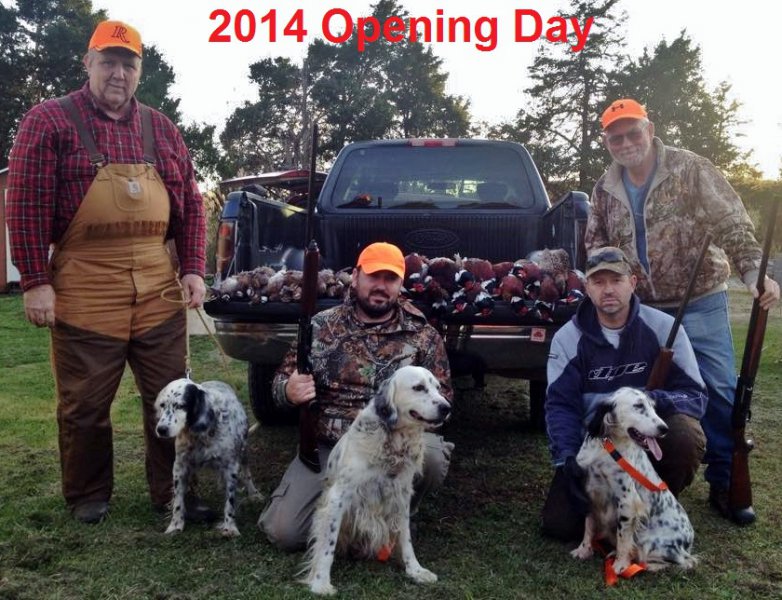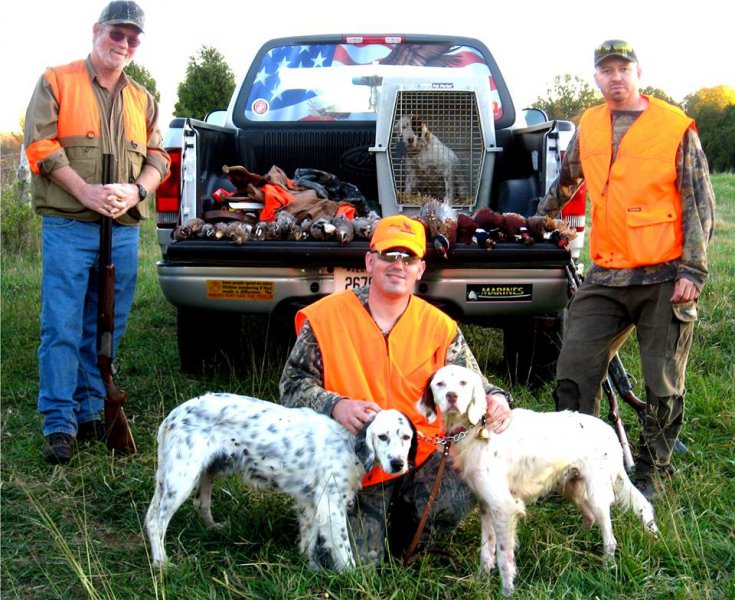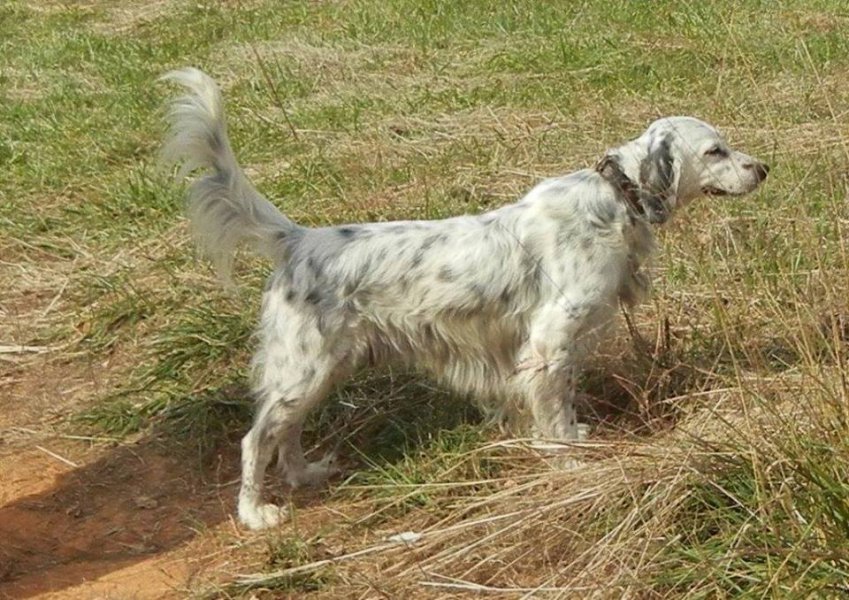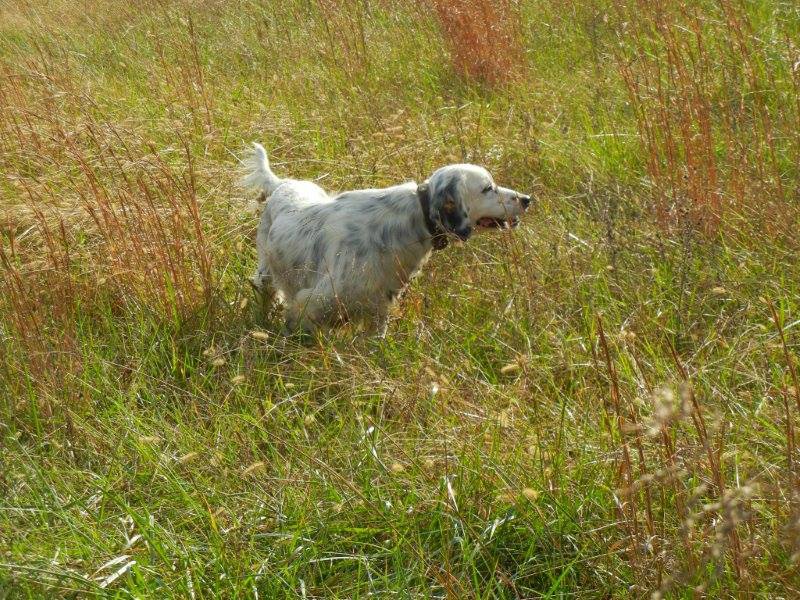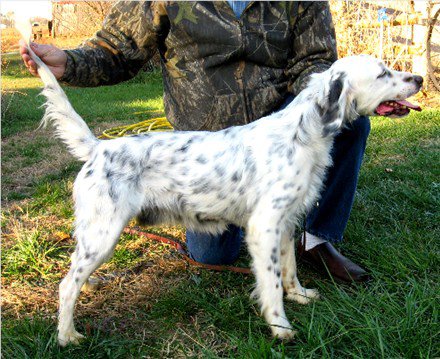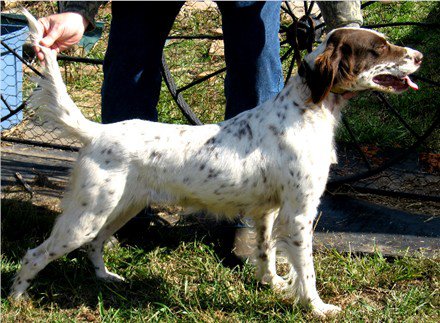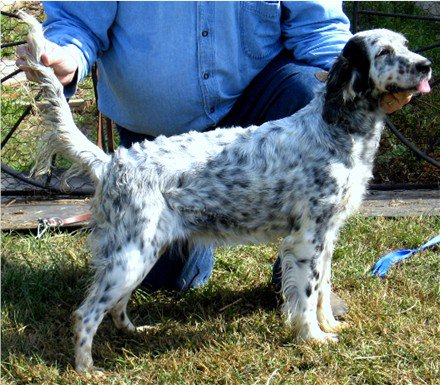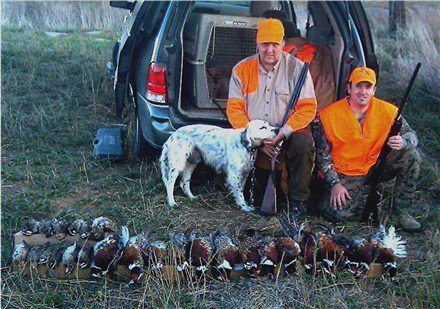 Hunting Dog Breeds Raised: English Setter, Llewellin Setter, Mountain Cur
SPECIALIZING in ONLY raising 100% Pure LLEWELLIN's SETTERS from Richard Purcell Llewellin, Esq. himself, his personal bloodline known as his pure "DASHING BONDHU" Llewellin Setters. These were his personal bloodlines for 50+ years until his death. No other bloodline is his personal bloodline and is 100% genetically clean.

They are the ultimate, "NATURAL", close working, foot hunting gentlemen's and lady's bird hunting machines and loving family companion dogs ever created in the world. NO horse back, independent, high strong, Field Trail bloodlines. Males only average 50-55 lbs. and females average 35-45 lbs. when grown.

NO American outcrosses, NOT ONE DROP! ALL OUR DOGS ARE "GUN DOG CERTIFIED" and hunted on wild Grouse, Woodcock, native Quail as well as Kansas Ringnecks and stocked birds. All 100% NATURAL at pointing, retrieving, and backing (honoring another dog) without the need of FORCE training, GPS tracking, or ELECTRIC COLLARS ever used.

Our PURE Dashing Bondhu bloodlines were originally imported directly from William Humphrey (England) 1960's, Fr. Brannon (Ireland) 1988, and a pure Humphrey bloodline imported from Belgium in the 90's.

These are the SAME EXACT pure bloodlines that produced OLN's "HANK" of OLN's #1 Sporting Show for a number of years "Hunting with Hank" and his son OLN's "DASH" of OLN's "Upland days with Dash and Dez".

Please see all our dogs' pedigrees! They are the PUREST Dashing Bondhu Bloodlines available in the world! Life-Time 100% SATISFACTION GUARANTEE! Genetically sound for a long happy life. Safe airline shipping available around the world!

Please be sure to see our extensive website considered by many as the best for "Llewellin Setter History", "Dashing Bondhu History", Bio's on "Richard Llewellin", "William Humphrey", and MUCH, MUCH MORE.

Please see our website mvsetters.com for more details and email us directly. A must read before you purchase a bird dog or even your next pet.

Man's Best Friend, easily house trained.

We are also still raising some select litters of our outstanding Mountain View Curs, the most natural tree dogs ever developed.

Yellow Mountain View Cur pups, also Man's Best Friend and also come with a Life-Time Satisfaction Guarantee! MVC male pups only $500. each. 100% Natural Tree Dogs!

IMPORTANT NOTICE, This HDB listing does not allow us access to all messages, so we may not be likely to read them. Please email us directly at mvcr@scrtc.com

Visits by appointment ONLY!

HAPPY HUNTING AND GOD BLESS,

Mike & Marie <><
Classifieds

for Mountain View Llewellin Setter Kennel, LLC.
Contact

Mountain View Llewellin Setter Kennel, LLC.
Mike & Marie
11290 N. Dixie Hwy.


Bonnieville

,

KY

42713


United States

Email

Mountain View Llewellin Setter Kennel, LLC.