Robingun Kennels

Nebraska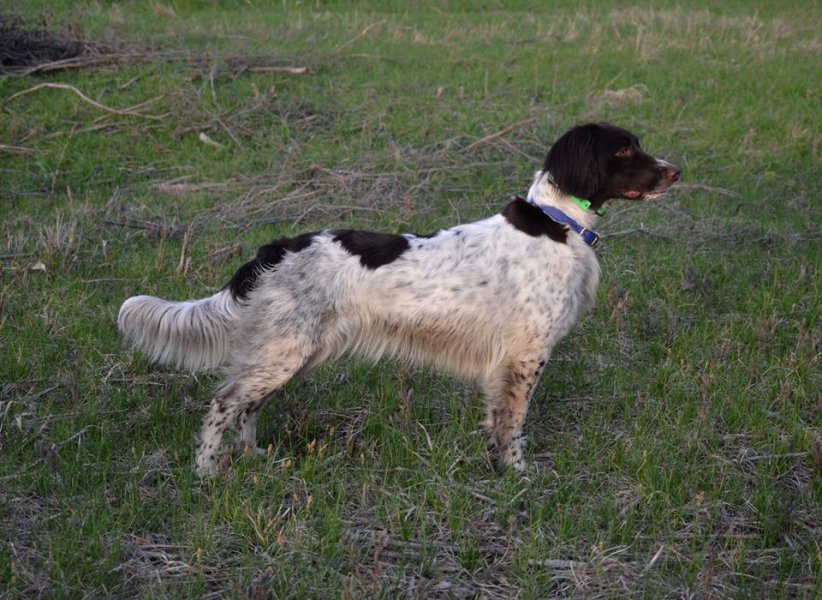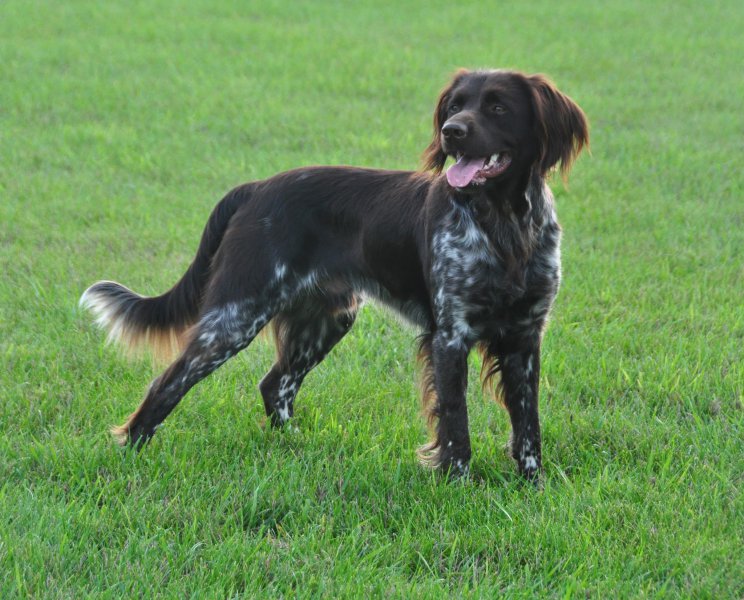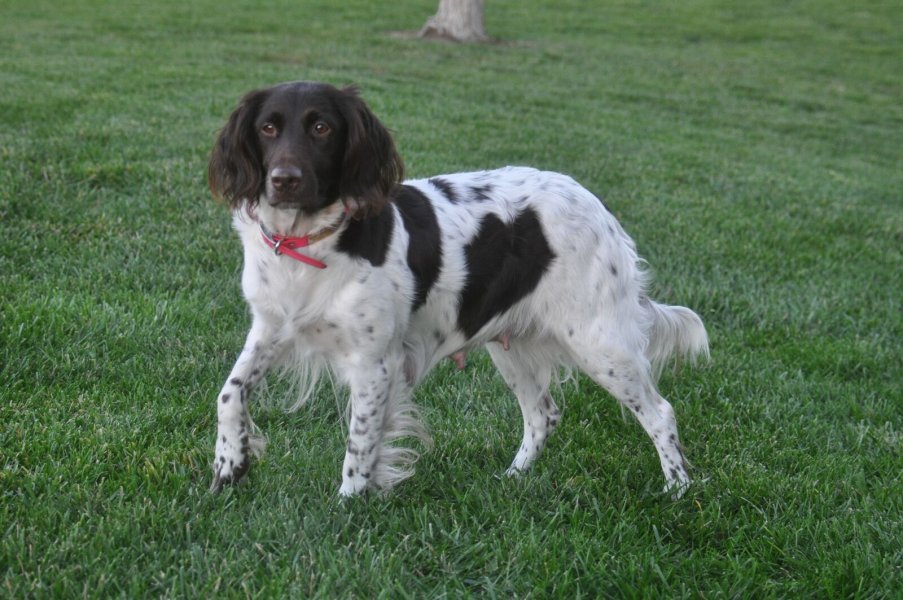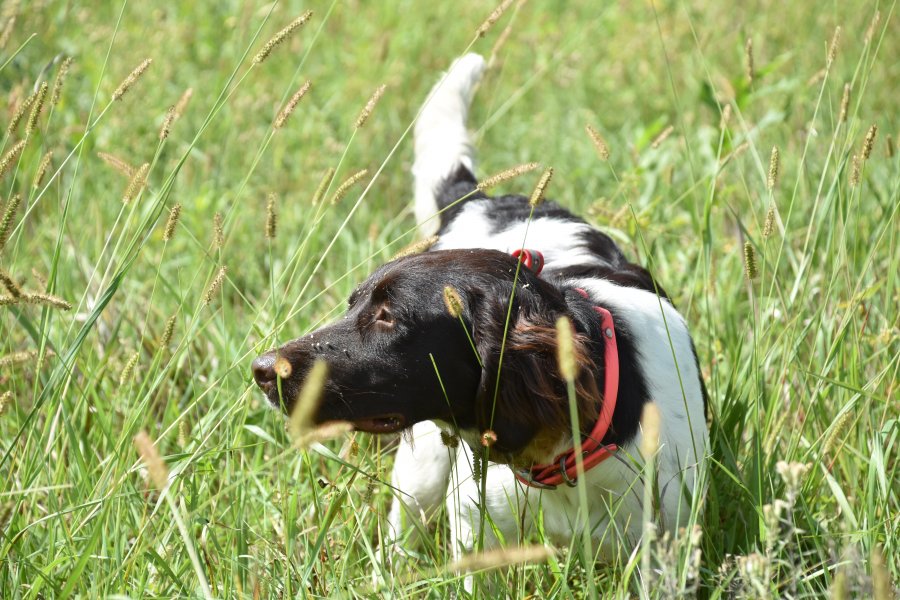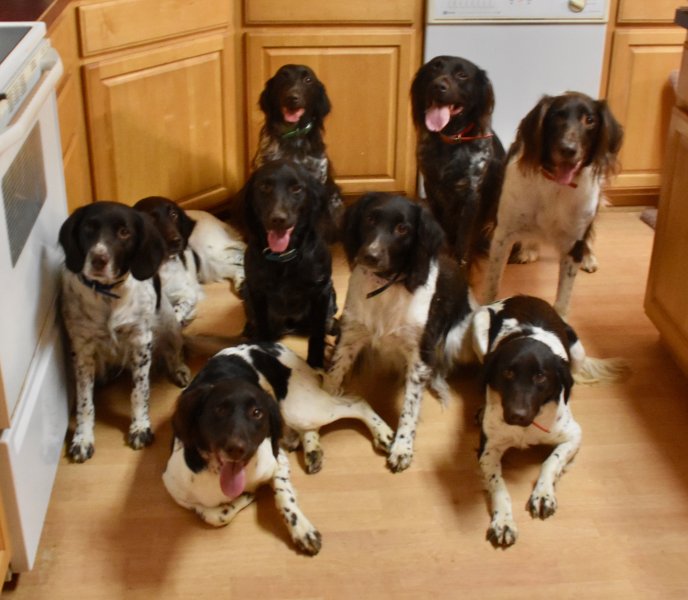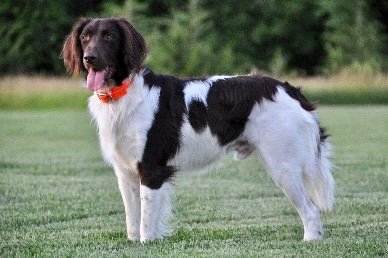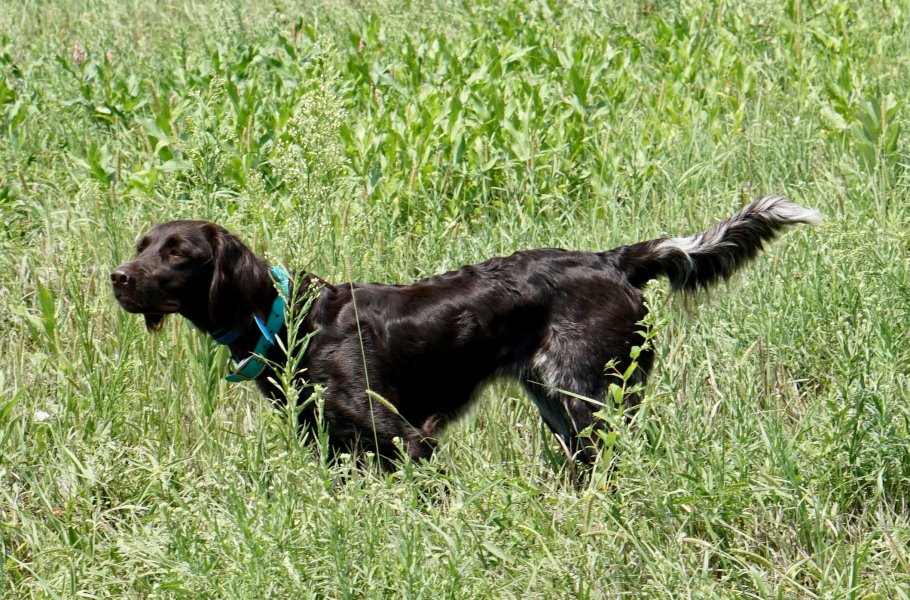 Hunting Dog Breeds Raised: Small Munsterlander
Robingun Kennels' goal is to breed the best Small Munsterlanders possible that are true to the German FCI standard. We have owned Small Munsterlanders since 1995 and what first attracted us to this breed was not only their hunting ability but their temperament in the home. They are very calm dogs in the home that are easily trained. We work hard to pick out a puppy that matches their new owner's lifestyle and hunting home. We are always available for advice and help with training.

All of our current dogs have a first or second generation line of German, Danish, or Dutch descendants and we have imported dogs from five different countries from some of the most respected/experienced breeders in the world. We have made sure that we have only the best breeding stock that are healthy, are good hunting companions and are good companions in the home. A dog's temperament is equally important to us as their hunting ability so we strive to produce truly versatile hunting dogs that can not only hunt but be a lifelong member of a family. All of our puppies we whelp are evaluated at 8 weeks of age for their conformation and temperament and we do our best to match puppies with the prospective owner's hunting/training experience and their personal lifestyle. We only sell our puppies to hunting homes. We are members of the International NAVHDA, Central States NAVHDA and the Heartland NAVHDA Chapter, IABCA, HRC and UKC. Our dogs have been approved for breeding by the SMCNA Breed Council.

All of our dogs that have tested have passed the North American Versatile Hunting Dog Association (NAVHDA) Natural Ability test which rates seven important inherited abilities: nose, search, tracking, pointing, water, desire and cooperation. Our NAVHDA Versatile Champion male, VC Hunting Hills' Joker, is the youngest SM to pass the Invitational with a perfect score that he accomplished when he was only 3 years old.

We whelped our first litter in May of 2013 and all of the puppies that tested in the NAVHDA Natural Ability Test have passed the test.

Our adult dogs are hunted regularly during the upland and waterfowl hunting season. We also use our dogs to guide for our friends who hunt and at a local sporting club September through March.

We take a limited number of applications for each of our litters and we offer a six year health guarantee on all of our puppies we sell.
We require that our owners test their puppy in the NAVHDA Natural Ability Test. We only sell our dogs to hunting homes. Please contact us for more information on the breed and our available litters.
Classifieds

for Robingun Kennels
Testimonials

for Robingun Kennels
Paul Boni | May 26, 2020
We love our male we got from Robingun Kennels. Pam helped us select a great hunting partner. Best breeder you will find in the U.S.
Melody Bailey | Dec 7, 2018
Hands down best breeder I have ever met. Amazing hunting dogs with great temperaments. Puts her heart and soul into raising top notch puppies. Highly recommend.
Shane Helmich | Nov 17, 2016
My family purchased our first small Munsterlander 3 years ago from Pam. The female that we received from robinguns kennel was the most affectionate, attentive, intelligent dog that I have ever owned. She was a natural hunter that scored prize 1 in her natural ability test and won 1st place in a munsterlander calcutta even though we as owners had never competed with bird dogs and did not know exactly how to prepare for such events. Pam is very personable and will always get you an answer if you have questions on your small munsterlander. I am extremely pleased with my purchase of a robingun dog and would recommend them to anyone looking for a munsterlander.
Mark | Sep 24, 2016
Our Sm is two years old and one of the best dogs we have owned. Two of my friends have SM from other kennels and they are not near the dog we have. Our dog is great with our kids. Pam spent many hours working with us on picking out the right pup. You can't go wrong with this breeder. Nobody else offers the service she does or prepares her pups like she does.
RENEE | Dec 16, 2015
So pleased with this breeder and her dogs. Best you will find for the breed because of her passion for her dogs and the breed. She is always willing to help and answer questions. This is our first Munsterlander and we plan to get a second one next year from Robingun Kennels.
JT | Aug 19, 2015
The best SM breeder in the U.S. we have found and are thankful we got a pup from them. Don't wait to get on their list. Very passionate and knowledgeable about the breed and will help with training and testing. Highly recommend this breeder.
Sue | Apr 12, 2015
We have owned several hunting dog breeds and the Small Munsterlander is the best dog we have had in the home and in the field. After a lot of research we decided to get a pup from Robingun Kennels. We can't say enough about their breeding program and the care they give their pups. Their adult dogs are the best of the breed from what we have seen. A very picky breeder who provides support as well when you get the pup home. Pam helped us train our dog and has provided us with a lot of great support that we never got from other breeders. Their dogs aren't cheap but worth the money. Highly recommend the breed and the breeder!
Mark K. | Feb 21, 2015
Got a pup from Pam last summer and the pup is amazing in the field and we hunted her already this Fall. This breeder is excellent and so are her dogs.
Contact

Robingun Kennels
Pam Robinson
3900 W Springview Road


Lincoln

,

NE

68522


United States


402-202-6140


Visit Website
Connect

With Robingun Kennels