Vom Windswept Kennels

South Dakota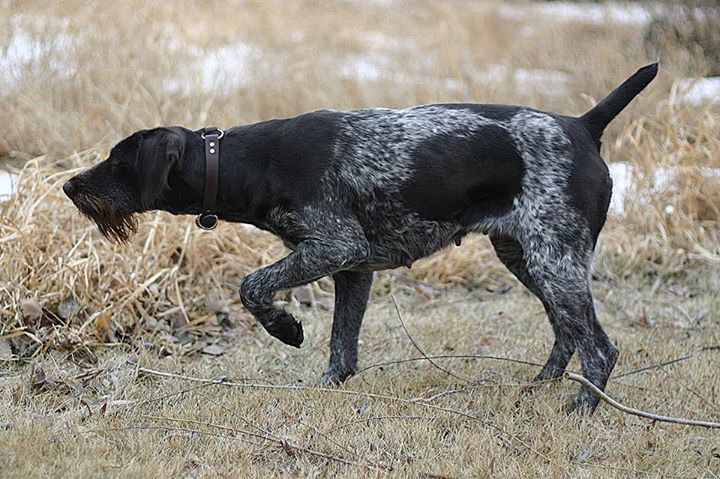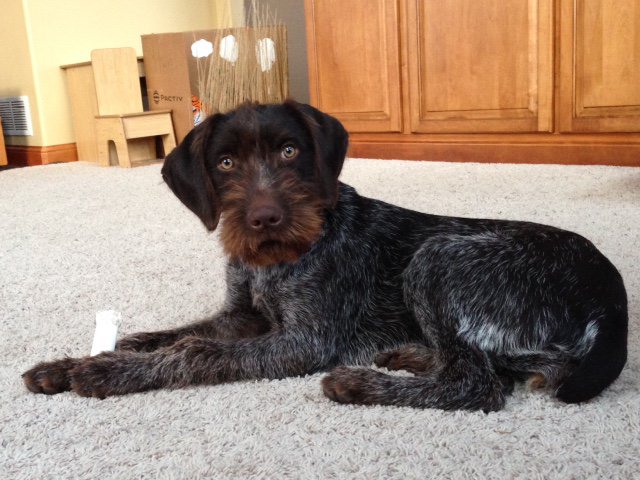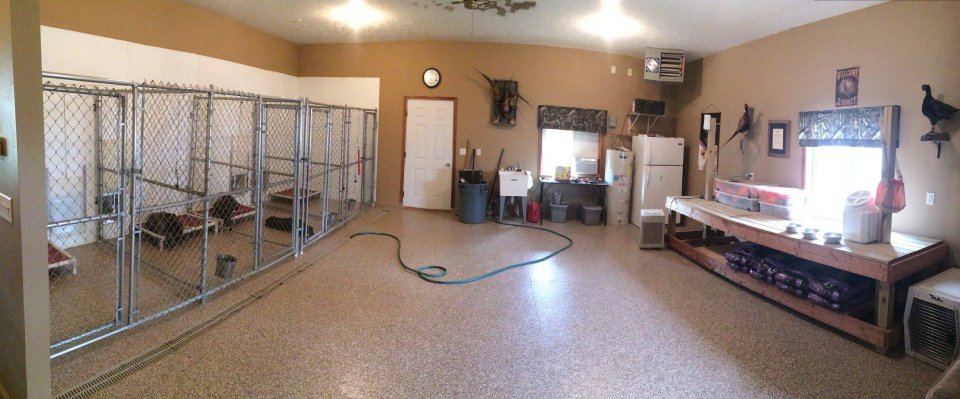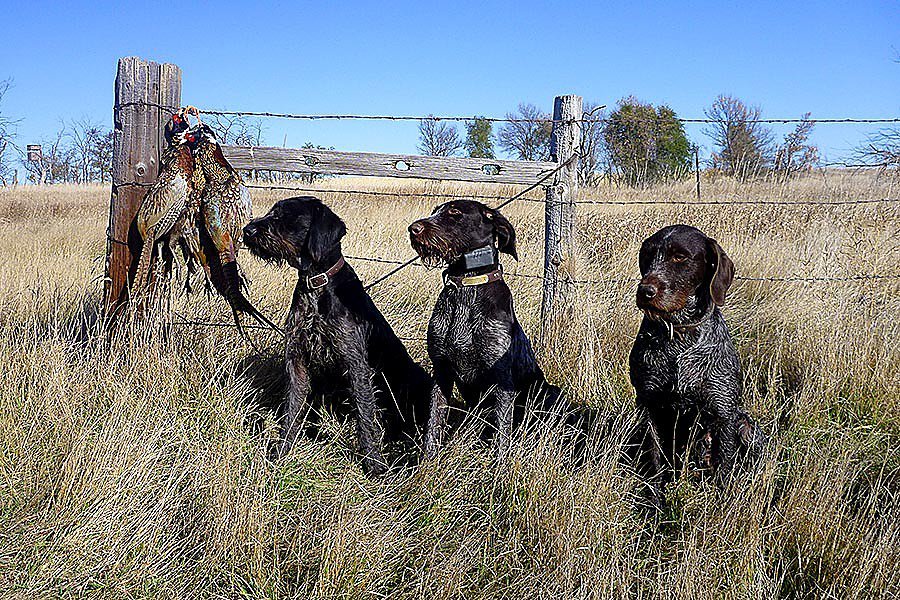 Hunting Dog Breeds Raised: German Wirehaired Pointer
At vom Windswept Kennels, the primary goal of our breeding program is to provide serious hunting dogs to serious hunters. Our dogs can be expected to retrieve waterfowl in the morning and hunt, point and retrieve upland game all afternoon.

Health, temperament and a burning desire to hunt are three traits that are foremost in our mind as we make breeding decisions. This is accomplished through careful and selective pairing of our females to the proper studs.

Health and desire are easily understood concepts. In making temperament a breeding goal, what I am aiming for is to produce a dog that is calm in the house and the blind, is mentally well balanced in a wide variety of situations and is friendly, showing no aggression around other dogs or people.

We are not a high volume breeder and only produce a litter or two each year. If you seek a versatile hunting partner that is a joy to hunt over and a pleasure to share your home with, we may have exactly what you are looking for.
Classifieds

for Vom Windswept Kennels
Testimonials

for Vom Windswept Kennels
Lynette Carlson | Apr 8, 2021
I received a slick coat black and white GWP from Mr. Wilcox 4 years ago with a hernia that Mr. Wilcox refused to reimburse me the vet bill of $200. This dog is the most high strung, disobedient, gun shy, headstrong dog in my life. I have tried my hardest to work with him and to get him to a point I can live a somewhat normal life with him. I give up! He can escape any kennel store bought or home built. He has managed to run off with two of my other GWPs him the only one to return. I am so heartbroken at this point.
Gary Styke | Apr 14, 2015
I have one of Tom's dogs and she has met and exceeded my expectations. She has all of the qualities I was looking for in a hunting dog. She is smart, easy to train, loyal, has a great nose, and a great amount of natural ability. She came to me in excellent health and has remained a healthy dog. I don't hesitate to recommend getting a dog from Tom.
Jeff Miller | Nov 3, 2014
Many years ago I bought my first German Wirehaired Pointer after hunting with a friend that had them. I was thinking at the time that I would likely get a lab but after watching the intensity and desire that the GWP breed had in it and working behind a pointer I just had to have one. I will certainly never go back to another breed! Tom and I hunted together over the years and as he began raising GWP's I decided it was time to start training up a replacement dog for my female that was 5 or 6 at the time. The pup I got from the litter was one of the most personal dogs I had ever owned. From the very beginning she wanted to be with me any time we were out and about. She also treated the other hunters in my party as her best friend so was always a joy to take to the field. Her natural instincts were amazing and she can hunt me under the table any day. That has always been something that I have admired about the breed. They can hunt in the wind, rain, snow, cold or whatever and never quit on you. I hunt with at least two litter mates to my female from Tom's kennel and they all have been strong hunters and great personal companions!
Austin Harris | Jun 26, 2014
I had never owned a hunting dog before getting one from Tom, and as I began doing research, I was overwhelmed by the amount of positive feedback shared by owners of German Wirehaired Pointers. I named her Angel, mostly for her friendly disposition, and she has proven to me her versatility, intelligence and obedience in both the field and on the water. Her hunting instincts amaze me every time we venture out! I will never own another breed of hunting dog.
Contact

Vom Windswept Kennels
Tom Wilcox



Sioux Falls

,

SD

57108


United States

Email

Vom Windswept Kennels