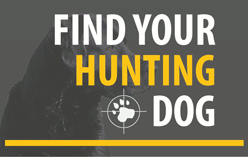 Filter By Location

Type: Puppies For Sale
Dayton, OH | 3 hours
AKC registered pure breed German Shorthaired Pointers. 3 males and 4 females available. Hunting line. Tails docked and dew claws removed. Wormed and vaccinated. Sire and dam on site. Ready to go home October 3. Dayton OH. $700
$700

Type: Puppies For Sale
Baker City, OR | 47 days
AKC registered, vaccinated and ready to start your way. Super social and birdie pups. Born April 7, 2021. 4 boys available. Dad is both a field and trail dog owned and hinted by our 12 year old son. Amazing dog! Momma is also owned by our 12 year more...
$950

Type: Puppies For Sale
ALACHUA, FL | 50 days
Liver and White, patched and ticked, and roan. Please CALL 3522158312 for info and pics.
$800
Page: 1